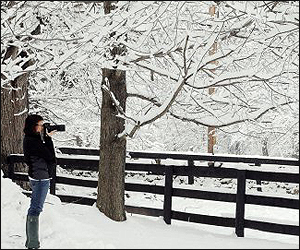 I'm Erin N. Bush, a doctoral candidate at George Mason University in Fairfax, Virginia. I study late 19th/early 20th century American history with minors in digital research methods and pedagogy; legal history; and women and Gender Studies.
My research focuses on how constructions of gender, race, and class influenced the institutional and social responses to crime at the turn of the 20th century. My dissertation, tentatively titled, "Marked for Reform: Race and Rehabilitation of Virginia's Wayward Girls, 1910-1942," explores juvenile justice and the criminalization of girls in Virginia as they relate to other efforts to stabilize the social order and race relations in the New South. My other academic interests include the history of crime and punishment in the United States, specifically the social and cultural responses to crimes committed by women and/or children.
Prior to returning to academia, I spent fourteen (or so) years in technology companies managing Web sites and products, and the creative and technical people responsible for building them. My technology background has influenced both my scholarship and my teaching, as digital literacy is core to everything I do. Digital research methods and tools help me ask (and answer) diverse questions about the past in the context of my own projects. As an instructor, I help students explore a wide variety of current and emerging digital technologies in the service of answering their own questions about the past.
I received a bachelor's degree in American history and journalism from the University of Wisconsin-Madison and graduated summa cum laude with a master's degree in American history and New Media from George Mason University. I expect to defend my dissertation in 2019.
You can follow me on Twitter @HistoriErin or contact me at ebush3 [at] gmu [dot] edu.